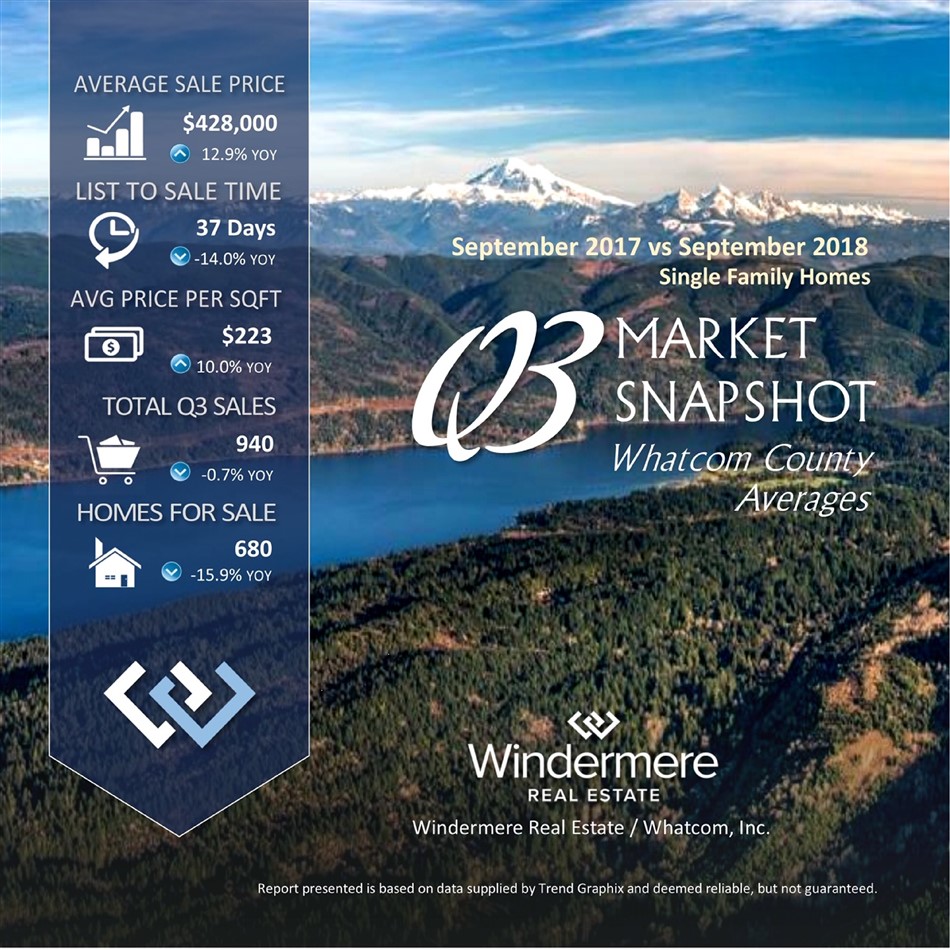 Whatcom County Real Estate Market Snapshot
As compared to Q2 average sale price dropped Year Over Year just under a percent but the average sales price in the 3rd quarter is up about $11,000 from quarter 2. List to sale time is right about the same and so is average price per square foot.
It's always impressive to me to notice the different in total sales from the second to the third quarter- almost triple the amount of homes sell in the 3rd quarter than the 2nd!
Inventory is up about 60 homes from Q2 and, surprisingly, down almost 16% from Q3 last year.
Want the full report from Matthew Gardner? Download it here!