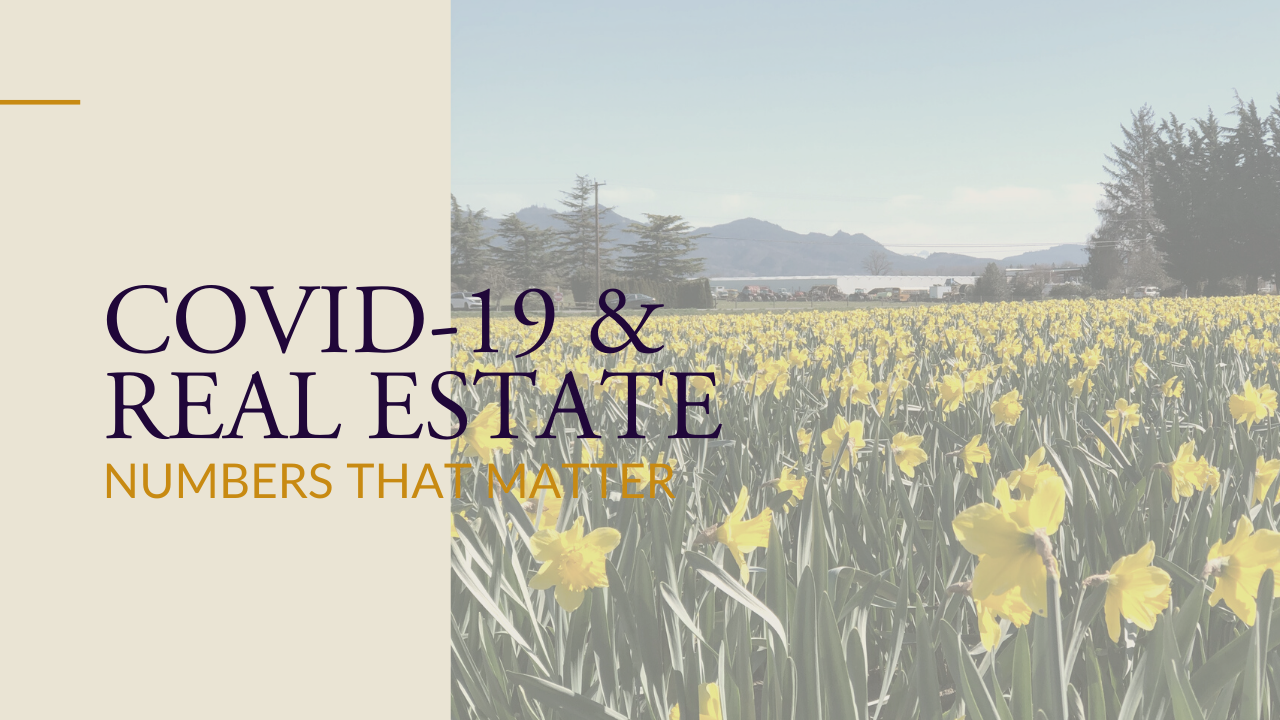 SO MUCH CHANGE
It is hard to believe our lives could have changed much more in this last week than they did the week before, but it certainly happened, didn't it?!
Here's a Timeline of the last week's significant events for reference:
Sunday 3/22- President Trump approved our state's disaster declaration
Monday 3/23- Boeing suspended production at it's Puget Sound facilities and Gov. Inslee directed a "Stay at Home Order"
Tuesday 3/24- Summer Olympics in Tokyo Postponed
Wednesday 3/25- "Stay at Home" began and all non-essential business closed and the $2 trillion Federal Aid Package was reached
If you are currently planning a move, and are active in the Real Estate Market, you likely heard that Real Estate Brokers (that's me) are NOT considered essential.  What does this mean for you, and my clients?  I am only able to continue to advocate for and support my clients from my HOME OFFICE.  This means a lot of video conferencing, phone calls and computer work.  Homes that are currently under contract (pending) are able to move forward because financial (real estate loans) and government (recording the sale) sectors are able to continue to operate.  But for the rest of you, this means we are unable to go see a home or list your home unless we already have it all prepared for market. In fact, the NWMLS is actually issuing fines for any broker who uses their app on their phone to open a key box and access a home!
BACK TO THE DATA
Enough of what this feels like, let's keep you informed and get back to the data.  Last week we looked at specific data from Bellingham, Ferndale and Lynden to understand current trends amidst COVID-19.  I've updated those charts for you below and provided some perspective as how they compare to the week previous.  In addition to those stats, I thought it would be helpful to start paying attention to NEW LISTINGS each week in all of Whatcom County.
I believe with all certainty that the BEST time to list a home fo
r sale in RECENT HISTORY will be 1 week after we are allowed to return to normal life.  Why?  If Realtors cannot show homes, buyers cannot see them and will likely
choose to wait to make offers.  This means there will be WEEKS of buyers who have not been able to get a home under contract.
I've spent significant time trying to think of any pro's to listing a home right now, and I cannot come up with any.  I project that we will see the following data set dwindle while we are required to stay at home.  BUT, these "missing" listed homes are not just gone forever, they will come on the market in masses once things stabilize.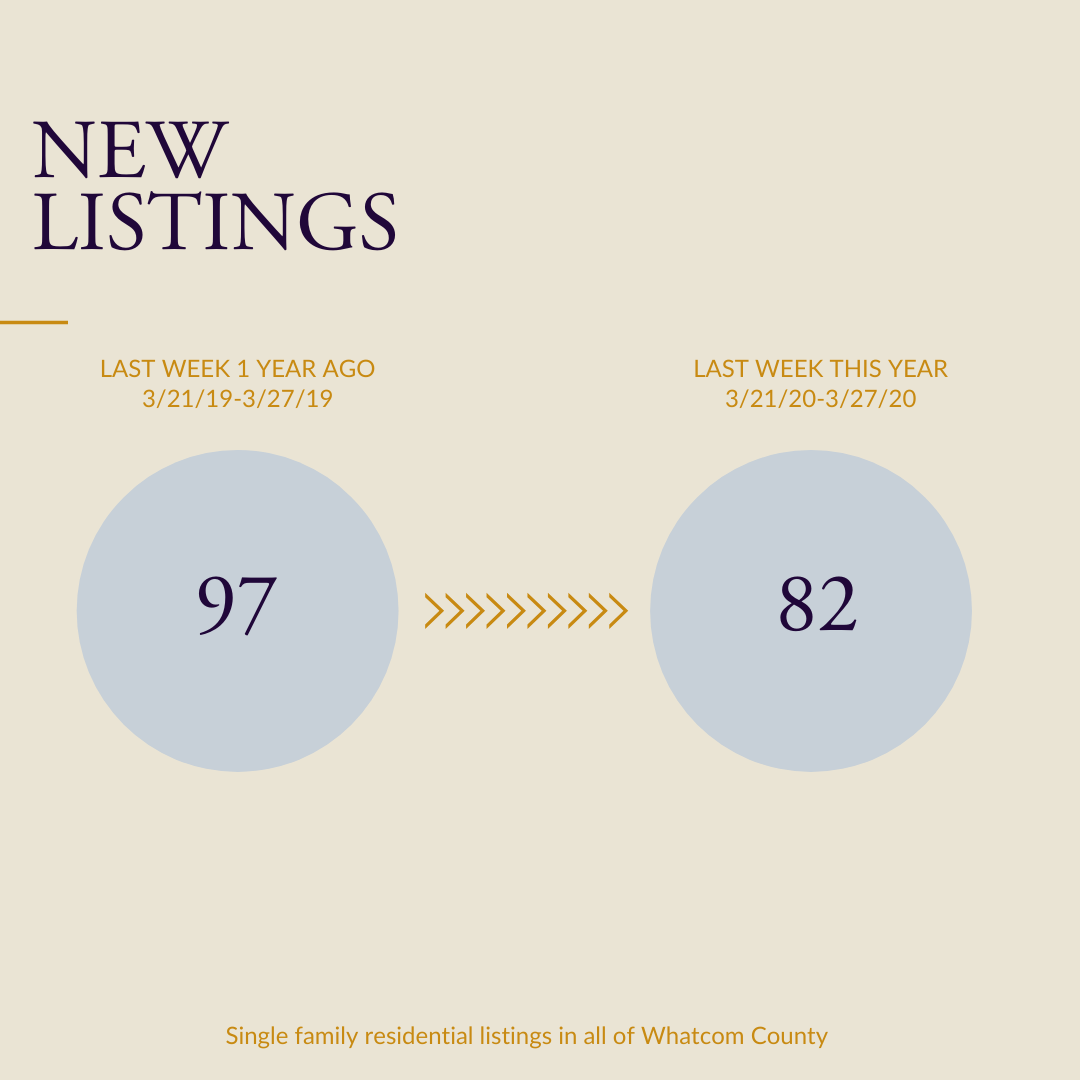 UNDER CONTRACT
Below is an accounting of all of the active listings on the market in our three major markets along with all of the sales that went under contract from 3/21/20 to 3/27/20 (pulled around Noon PST) and the percentage relationship between those numbers. Pay attention to the Under Contract Sales here- Bellingham and Lynden had almost half the amount of homes go under contract than last week and there's similar correlation with the percentage of sales under contract.

ADOM
Below is a chart that reports the Average Days On Market (ADOM) for the homes that are currently active and the homes that went under contract over the last week. "Days on Market" is how long the home was active on the market before the sellers accepted an offer.  The ADOM for the homes that received offers over the last week were significantly longer than the week before except for Lynden, indicating that some of the homes that pended last week had been on the market for a longer duration. We will continue to monitor how the Stay at Home order affects ADOM.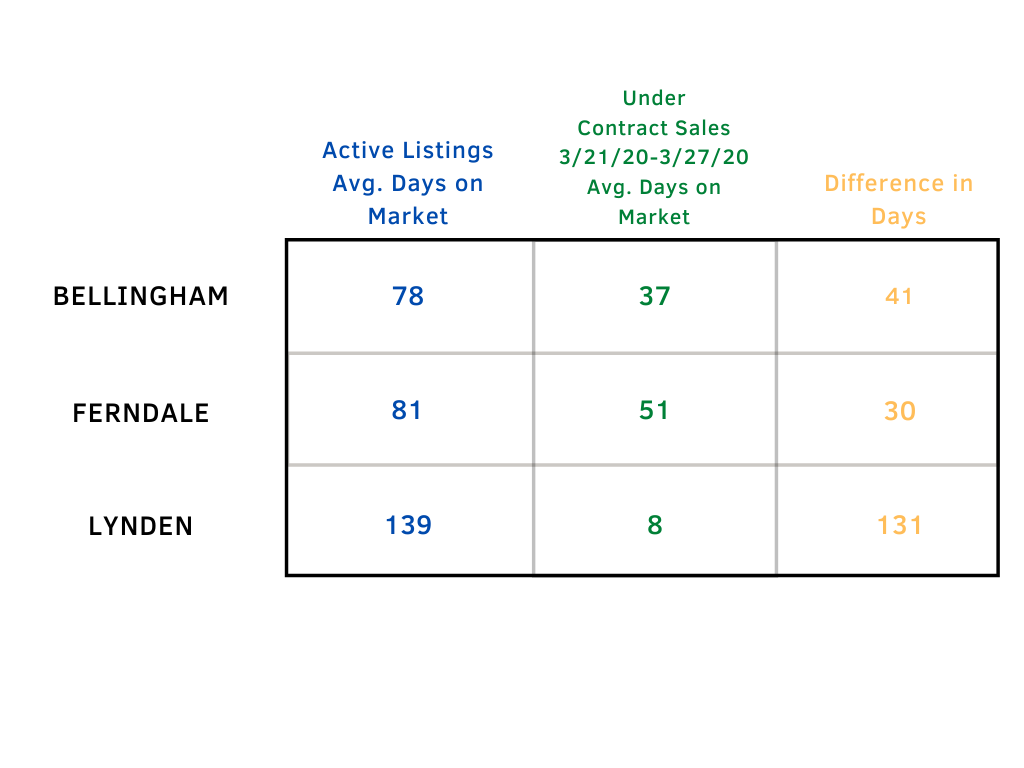 % PRICE DIFFERENCE
The last set of data that I pulled below is the average prices of the active listings and the average prices of the homes that went under contract last week. What we are mostly paying attention to here is how the % Difference is changing from week to week to see how COVID-19 might be affecting the price that homes receive an offer at.  In Bellingham we only saw a 2% change this first week.  Ferndale was a big change with a 17% HIGHER price of the 8 homes that went under contract last week!  In Lynden the less pricy homes pended this last week- a 20% decrease in the pending price!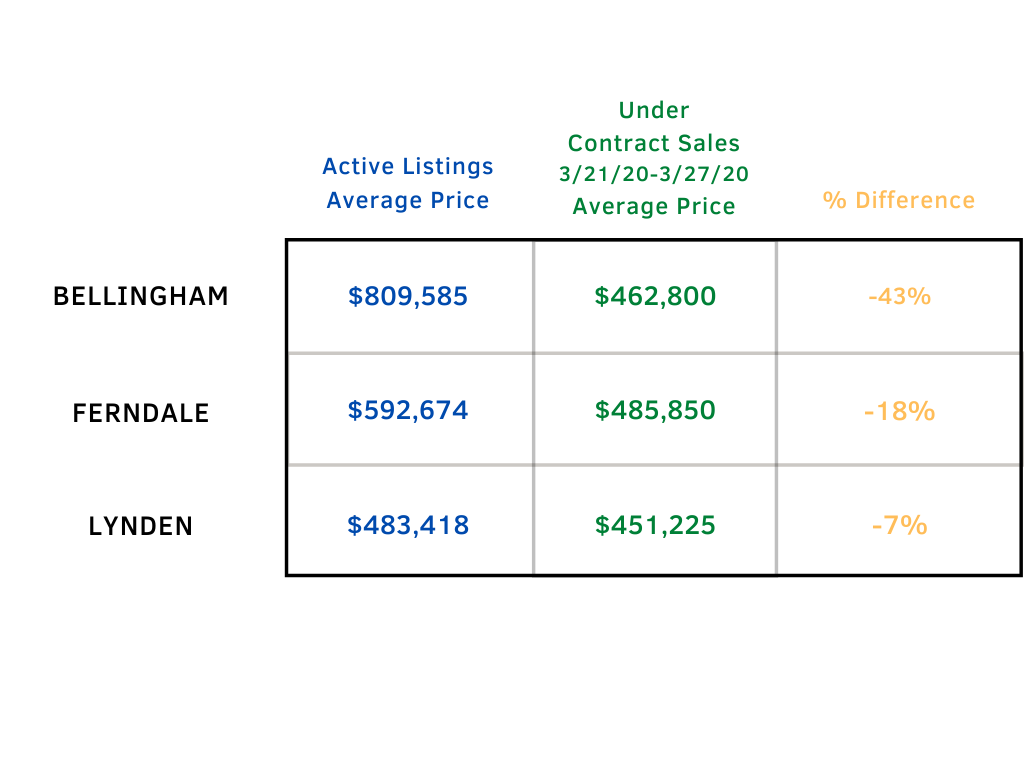 SILVER LINING
I will continue to monitor and stay on top of these changes for you, so we can continue to plan for your Real Estate goals.  There will continue to be change, and it will be interesting to evaluate it each week as it is happening.  I know I am trying to focus on all of the many "Silver Linings" that exist.  Here's a few tips from Windermere to help us all stay in a good state of mind during this time of uncertainty.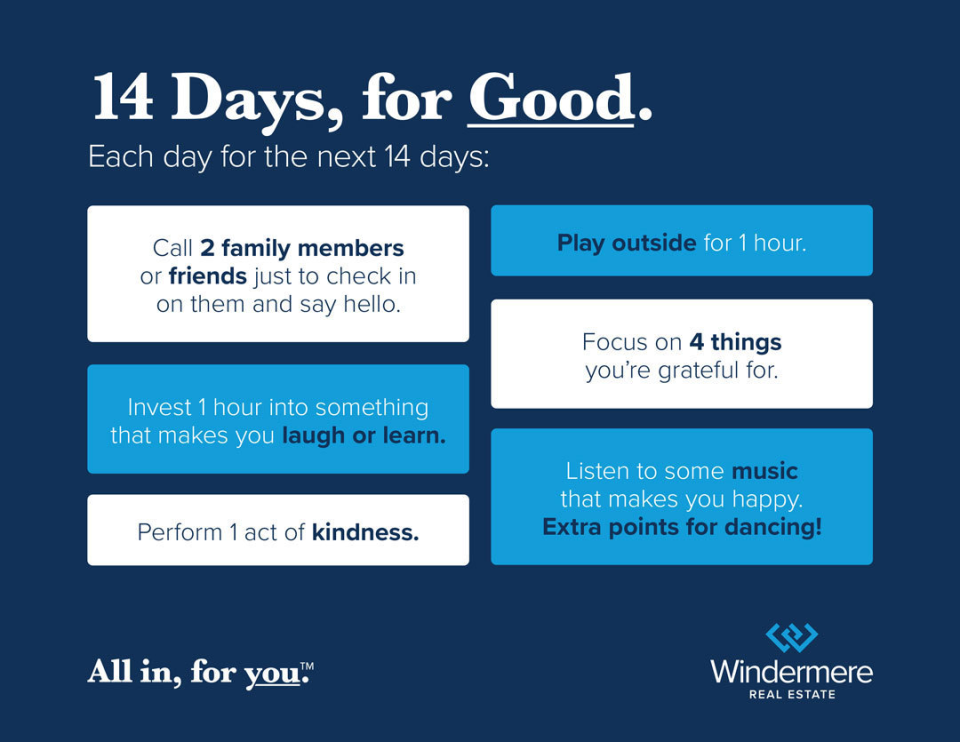 Please contact me with your questions and concerns, I am committed to help keep you informed!
Best Wishes!