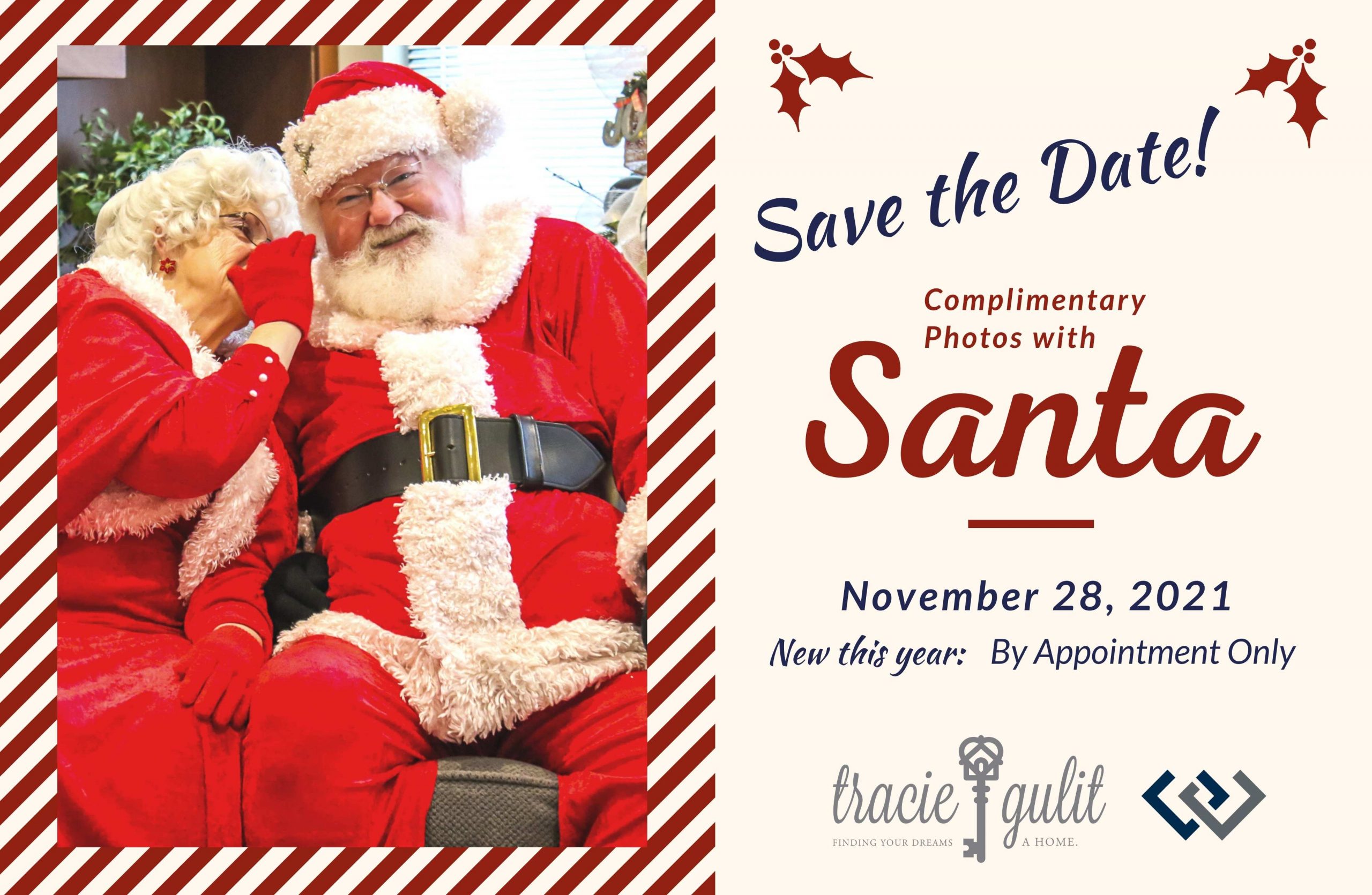 We are excited to bring Santa back for our annual holiday photo event! New this year, Santa will be socially distanced, contact-free, and photos will be by appointment only.
Save the date for Sunday, November 28th for complimentary professional Santa photos! Follow the link below to secure your timeslot- Spots are limited, so be sure to save your spot you don't miss out!
Everyone is welcome, no matter what your family looks like kids, pets, friends, or just you! This is a wonderful opportunity to have some beautiful photos, and I hope to see you there.
Happy Holidays!
We will also be collecting nonperishable food and cash donations for our local food banks. Donations or cash are not required, but are appreciated!